Statistics
---

Total online: 1

Guests: 1

Users: 0
---
---
VISIT OUR NEW WEB SITE

VIDEO COURSES,TUTORIALS

E - BOOKS
---
---
---
---
---
Activate Any Windows OS or Office
what you find on SaraDaddy Site
(Here you can find Latest Activators)
---
Browse Here Our Big Collection
of Windows's XP, 7, 8, 8.1

OFFICE,
and other from MICROSOFT
---
Browse here our posts of
all Adobe Products
---
---
« March 2019 »
Su
Mo
Tu
We
Th
Fr
Sa
1
2
3
4
5
6
7
8
9
10
11
12
13
14
15
16
17
18
19
20
21
22
23
24
25
26
27
28
29
30
31
---
---
---
---
Adobe Photoshop Elements 2019 v17.0 Multilingual
Developer: ADOBE
ISO File format
11 Languages
HOME PAGE
Size : 2,93 Gb

Automation makes photo editing easy. Your creativity makes it amazing.
Have fun organizing, editing, creating, and sharing your photos with Adobe Photoshop Elements.
Photoshop Elements is a simple and straightforward software for managing and editing images from Adobe Adobe Photoshop s famous software maker, according to the needs of users and reviews, decided years ago to provide beginner users with a simpler version of Photoshop with Photoshop Element.
In fact, the software is a simplified version of Photoshop that provides only the essential features needed to edit images. Adobe is focused on simplicity of performance and increased user productivity.
Adobe Photoshop CC 2019 v20.0.2.22488 x64 Multilingual + PreActivated
Developer: ADOBE
Compatibility Architecture: 64 Bit (x64)
HOME PAGE
Size : 1,62 Gb
Adobe Photoshop CC 2019 is the new, next to CC 2018 version of the program for processing raster graphics. Many graphic formats are supported. Adobe Photoshop allows you to create new images, and edit them. Photoshop is used to create photorealistic images, to work with color scanned images, for retouching, color correction, collage, transformation of graphics, color separation, etc. Adobe Photoshop has all the methods of working with bitmaps, while it has the ability to work with layers and uses outlines. The program is the undisputed leader among professional graphic editors due to its broadest capabilities, high efficiency and speed of operation. Adobe Photoshop provides all the necessary tools for correction, editing, preparing images for printing and high-quality output.
Adobe Media Encoder CC 2019 v13.0.2.39 Multilingual x64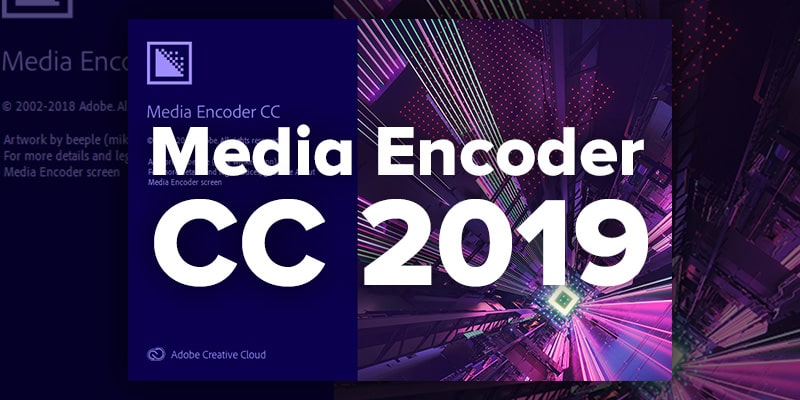 Developer: ADOBE
Compatibility Architecture: 64 Bit (x64)
HOME PAGE
Size : 1,17 Gb
Adobe Media Encoder is a powerful Adobe software for coding videos using Adobe's dedicated Codec and converting a variety of video formats to one another. This software has direct addressing to Adobe Premiere and Adobe After Effects software, allowing users to encode all their sequences and combinations of their videos. With Adobe Media Encoder and with fantastic capabilities, this software can output your videos in any format and for a variety of screens of different quality.
Adobe Lightroom Classic CC 2019 8.0.0.1193777 (x64) Multilingual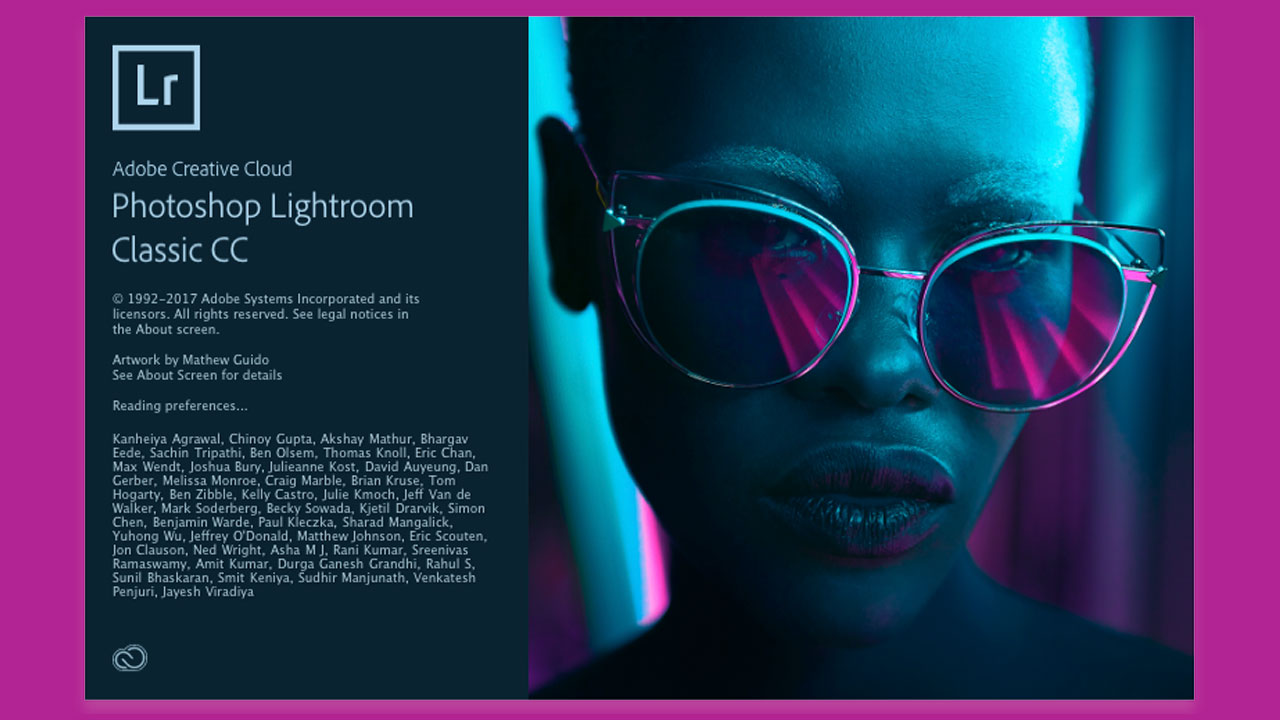 Developer: ADOBE
Compatibility Architecture: 64 Bit (x64)
HOME PAGE
Size : 1,18 Gb
Photoshop Lightroom CC is the professional photographer's essential software, providing comprehensive set of digital photography tools, from powerfully simple one-click adjustments to cutting-edge advanced controls. It is easy to use application for adjusting, managing, and presenting large volumes of digital photographs. Organize, view, and make adjustments to video clips. Play and trim clips, extract still images from them, or adjust clips with the Quick Develop tool.
Adobe Lightroom CC 2019 v2.0.1 x64
Developer: ADOBE
HOME PAGE
Size : 834,88 Mb
Adobes Photoshop software for photo editing expert manner and schedule Bridge to manage and organize images form a comprehensive offer, but the software Adobe Photoshop Lightroom both management and image editing as necessary and desirable for photographers and designers in an environment that provides Is. It's nondestructive editing is done in the form of Non-Destructive or the original file remains unchanged. The basic idea of the software produced by Adobe in 2002, was one of the developers and, gradually completed and ImageReady software features also be included.
Adobe InDesign CC 2019 v14.0 x64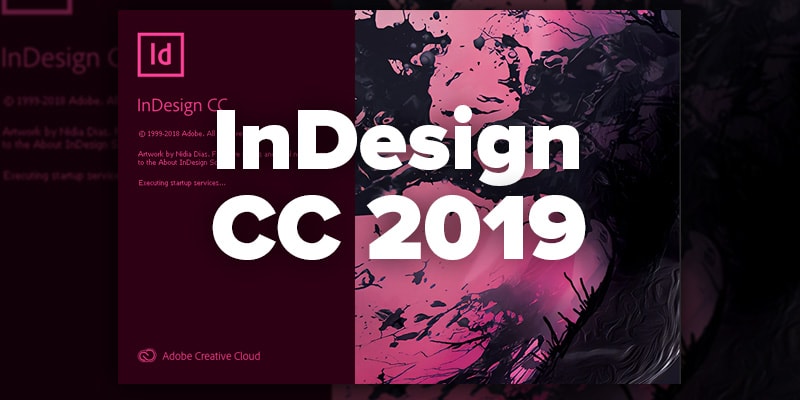 Developer: ADOBE
HOME PAGE
Size : 918,04 Mb

The next page in layout design. The industry-leading page design and layout app lets you create, preflight, and publish beautiful documents for print and digital media. InDesign has everything you need to make posters, books, digital magazines, eBooks, interactive PDFs, and more.
Active@ File Recovery v18.0.8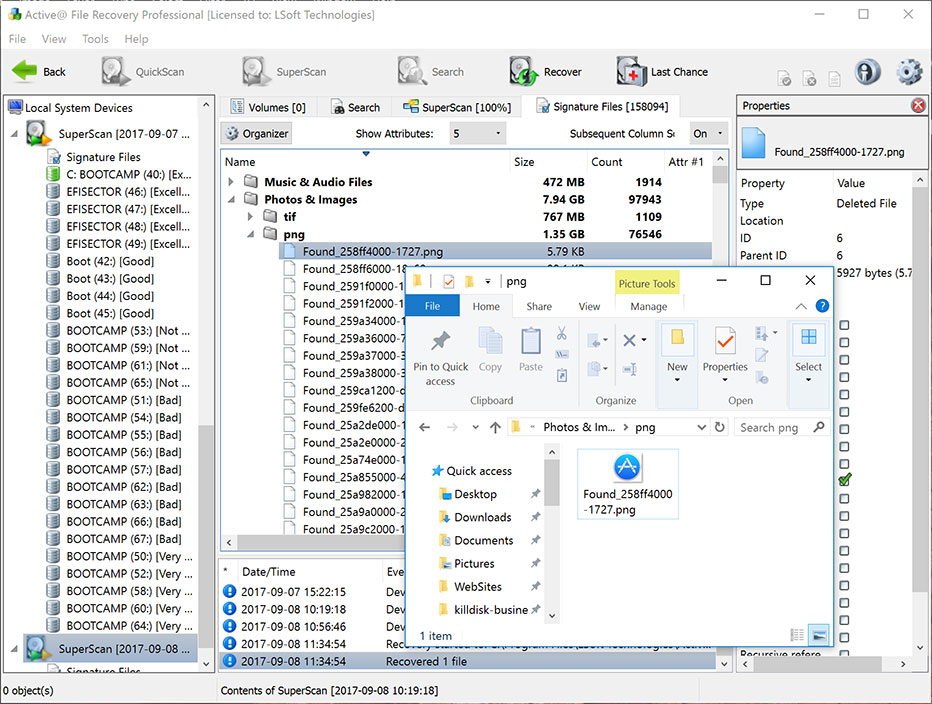 HOME PAGE
Size : 44,2 Mb

Efficient & easy to use recovery tool for deleted or lost files, damaged or re-formatted volumes, even if your PC doesn't boot
Recovers NTFS, ReFS, FAT, exFAT, HFS+, XFS, JFS, UFS, Ext2/3/4, BtrFS
Active@ File Recovery for Windows provides the ability to effectively detect and recover files and disks lost due to accidental deletion, disk formatting, virus and other reasons.
Active Partition Recovery Ultimate v18.0.3
HOME PAGE
Size : 820,78 Mb

This is an ultimate data recovery tool set. In addition to Professional features, it contains a bootable ISO Image (WinPE based Active@ Boot Disk Lite) that you can burn to a CD-ROM or write to a USB Flash drive and boot Windows from this CD-ROM/USB to recover partitions (including the system ones) as well as to recover particular files and folders from within the familiar Windows environment.
Adobe InCopy CC 2019 v14.0 x64
Developer: ADOBE
HOME PAGE
Size : 907,77 Mb
Adobe InCopy CC 2019 - a program for the professional creation and editing of materials, closely associated with the program Adobe InDesign CC 2018 to improve the interaction of design teams and editors. Adobe InCopy CC 2019 is ideal for large projects where many people work on text and graphic design.
Adobe Illustrator CC 2019 v23.0.1.540
Developer: ADOBE
Languages: Multi
HOME PAGE
Size : 1,9 Gb
Adobe Illustrator CC 2019 is the world's topmost high-level vector-drawing software which provides an environment for designing, illustrations, graphics across media projects. It Expresses creativity media vision with shapes, color, effects, and typography. Adobe Illustrator CC 2019 works acquire smooth interface, speed, and stability on large, complex files, and move designs efficiently among Adobe's creative software. Tasks are streamlined, from inline editing of layer names to precise color sampling.